Reviews and Testimonials
read why hospitality businesses love our software
We're honored to be top-rated among the best in hospitality tech.
As hospitality professionals, we make it our mission to provide you with the tools you need to get more reservations and happier guests. Our dedication to creating powerful technology empowers independent properties for more than 25 years.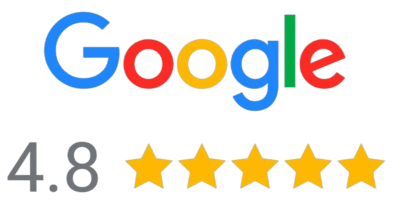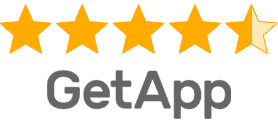 "Support is excellent and the program is being updated and streamlined regularly. Can definitely recommend the system."
Suzette Niemand, Owner, South Africa
Villa Le View
"Been in the Hospitality industry for 11 years. My preferred choice of reservation and POS system by far!! Been using various different systems therefore I can truly recommend Semper! Service with a smile ALWAYS. Will never change."
Theresa Grobler, Owner, South Africa
Amour Guest House
"Considering the features and functionality you get, Semper offers hands-down the best value for money in the hospitality channel management software space."
Neels V, Owner, South Africa
Lily Pond Country Lodge
"THE best pms system and stock control system. The aftersales and support is amazing.
In my experience they are definitely better than Gaap and Pilot. Highly recommended!"
"I am probably the furthest removed client from Semper head office and still a happy customer. It just works."
"Semper does everything 'the largest international competitor system' does without the hassles and complexity."
"The customer support from Semper is fabulous and they now have specialist support members who are very knowledgeable about the product."
"My experience with this Hospitality Software is fairly good, statisfied with the speed and support from semper team. Thank you"
"It's not the fanciest software on the market, but it does everything I want at a very reasonable price. "
"All personnel are extremely helpful! System is user-friendly too."
"We have used the Semper system for many years now, it is easy to learn, easy to operate and the after sales service is phenomenal. Their channel management is the best and integrates perfectly with our marketing partners. The reports available from Semper is great and makes very accurate and timeous reporting possible."
"It covers all aspects of what is required in the hospitality industry. From the restaurant all the way to wedding facilities and online booking platform. The software altough works great and does everything it should, looks a bit dated."
Already a valued semper customer?
If you would recommend our hospitality management software to other property owners and managers, we would love it if you could write us a review!
SWITCHING TO SEMPER IS EASY.
Secure data transfer
Trust our seamless transition process to transfer your valuable information to Semper with utmost care and protection.
Fast implementation
Switch to Semper in as little as 2 days to 2 weeks, including comprehensive staff training.
Dedicated consultant
Semper's dedicated Implementations & Onboarding team makes your switch hassle-free and smooth.
Cost-Effective & flexible
No fixed contracts. Once-off set-up fee and low monthly fees. Cancel anytime.