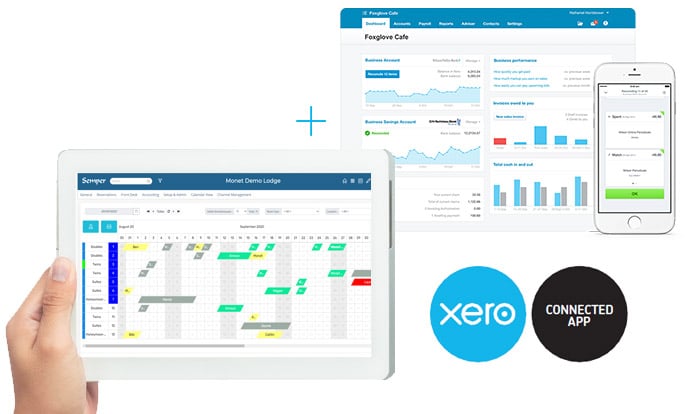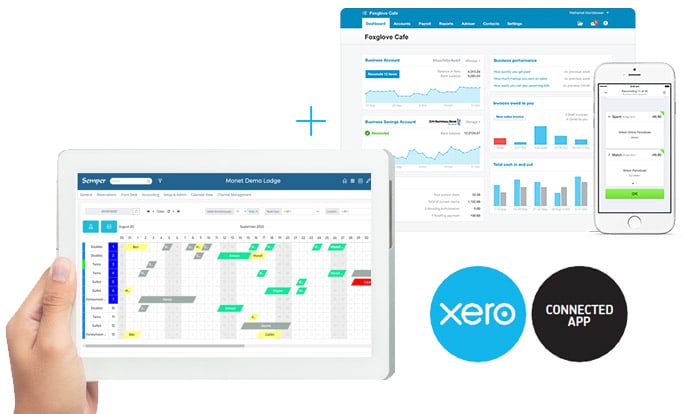 Benefits of using the Semper and Xero seamless integration function
All information is transferred including sales, expenses and payments (accommodation, restaurant, bar etc).
Setup revenue centres to ensure you are able to distinguish in xero between income from various areas in your business such as restaurant, bar and accommodation.
Integration uses a mapping technique that's setup once and ensures information can be summarised for easier reading and less clutter in your xero system.
Deposits accounts are auto managed ensuring you can view all deposits on hand as well as auto allocation once the guest has arrived.
Supplier invoices are also posted if you use the Semper stock system ensuring a single integrated solution can be implemented.
About Xero
Xero is world-leading online accounting software built for small business.
Get a real-time view of your cashflow. Log in anytime, anywhere on your Mac, PC, tablet of phone to get a real-time view of your cash flow. It's small business accounting software that's simple, smart and occasionally magical.
Run your business on the go. Use our mobile app to reconcile, send invoices, or create expense claims – from anywhere.
Get paid faster with online invoicing. Send online invoices to your customers – and get updated when they're opened.
Reconcile in seconds. Xero imports and categorises your latest bank transactions. Just click ok to reconcile.
Find out more or try Xero Accounting Software for free.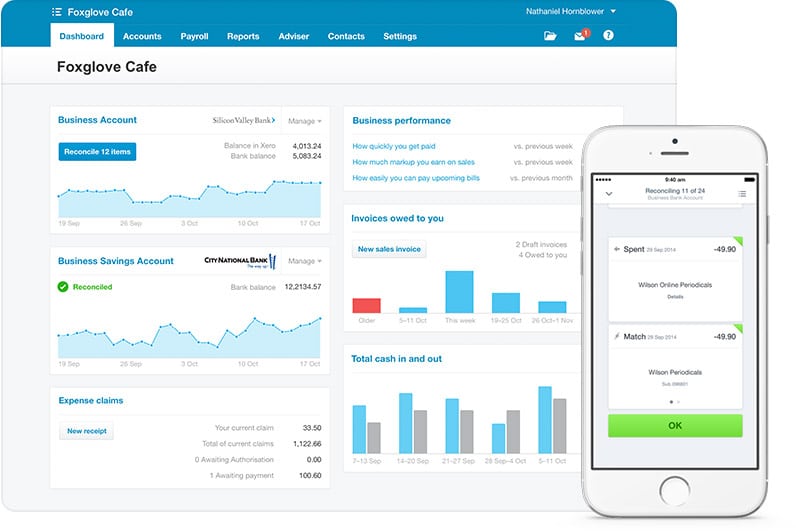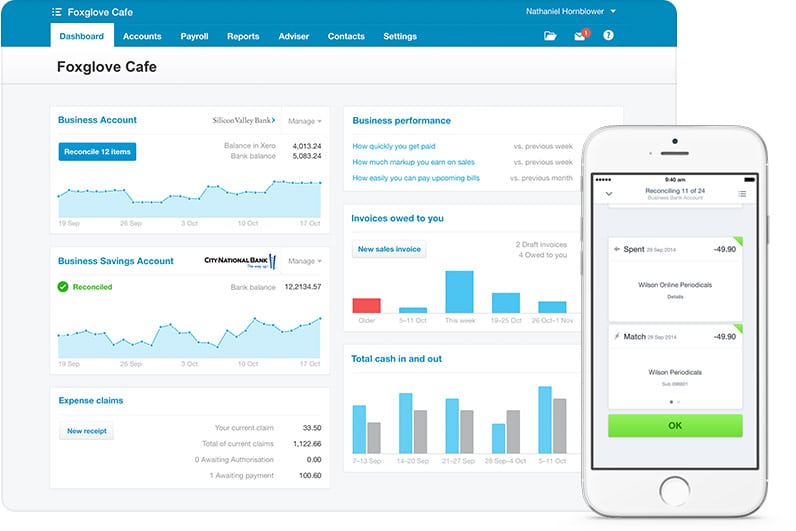 Getting Started
A qualified Semper consultant will assist you with the setup and process which consists of the following main steps.
Semper integration options are discussed with you which includes the frequency you wish to integrate (Daily weekly or monthly) as well as the preferred process and method.
A mapping is then performed between the products defined in Semper and your chart of accounts
Opening balances are established to ensure the two systems balance from the start
Once integration has been performed you would reconcile between the two systems
Full training and hand holding is given to ensure a smooth process is implemented.